Introduction
Our Commitment To Our People is The Key To Success
Ganapathy Travels, a unique travel group was founded by V.Prabhakaran Nair in 1984, and is synonymous throughout India for coach tours. Ganapathy Travels is Recognized by the Government of Kerala and Karnataka, Dept. of Tourism and accepted by all Nationalized and Non-nationalized Institutions for availing LTC/LFC facility. Our network of branches & agents are spread all over Kerala, Karnataka & neighboring States, and fleet owners of Twenty coaches. Ganapathy Travels specializes in handling special groups, leisure groups, Honey-Moon Packages, family groups, School groups and catering to any customized or tailor made programmes.
Who we are
Our team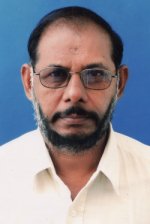 V.Prabhakaran Nair
Founder and Manager
Exotic Locations
We offer you information on tourism and all travel packages for India.
We now, also offer packages for individual traveler for the Far East, the Middle East and Indian Cities. Our dynamic team have in-depth knowledge of colorful and vibrant states of India, and thus making sure our guest will have an experience of a lifetime.
Care and Experience
In more than a decades of market leadership, Thousands of respected tourists have chosen Ganapathy Travels for their Holidays & Tours.

We have built our reputation on the principle of giving sincere service and best value for the lowest price. The care and attention of our experienced staff, many of whom have been with us from the beginning, ensures each of your holiday is planned to give you maximum enjoyment and value whilst making sure you don't pay more than you need to.
Value for money and Excellence in Service
We value your money

So much more is included in your holiday prices with Ganapathy Travels! We use our skills to buy the best service for your money so you may look forward to a great holiday value and excellent standard of service.